INTERVIEW done on the 23rd of MARCH.04 by SPONGERCITY.COM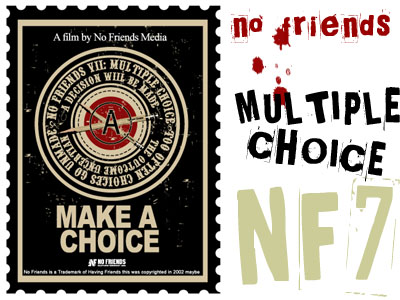 Unlike the other guys i interviewed, it was quite easy to interview STOKER. Not that Stoker wanted an interview, not at all, it's just that Stoker likes to talk about everything, from editing vids to music and just life in general. So when i asked Mr video to do this interview for Playbord.com and he said yes i was stoked. Next thing you need to interview someone is good questions. I tried to ask some good questions, not your average ones, and not just 10 crappy questions. I hope you guys reading this will be stoked. Stoker rules.
1- Hi Stoker, wassup ? First of all congratulation to you and your wife for your baby boy !
THANKS, I AM JUST BLESSED THAT WE ARE ABLE TO HAVE CHILDREN, CAUSE THIS PAST YEAR, WE JUST WEREN'T SURE ABOUT SOME HEALTH ISSUES. SO IM JUST PRETTY AMPED TO SAY THE LEAST.
2- So you're still working at VAS ? what are you doing exactly ?
I WORK AT VAS ENTERTAINMENT (WWW.VIDEOACTIONSPORTS.COM) DOING THE DVD AUTHORING HERE. ANYTIME A PRODUCER COMES IN WITH A NEW VIDEO, ETC, I GET TO MAKE THE DVD FROM SCRATCH FOR THEM. ITS BEEN PRETTY FUN.
3- What's your favorite sport when you edit videos ?
THATS A PRETTY TOUGH QUESTION CAUSE I LIKE SO MANY SPORTS. LATELY I HAVE BEEN MOUNTAIN BIKING A LOT SO ID HAVE TO SAY MOUNTAIN BIKING. THE FREERIDE GUYS ARE PRETTY CRAZY. I REALLY LIKE THE SNOWBOARD AND SKI STUFF TOO.
4- Did the Nofriends guys already give you the footage for the next video ?
I JUST RECEIVED MOST OF THE FOOTAGE FROM MC, MICHEAL CRAWLEY. I AM GOING TO START EDITING THE VIDEO IN LATE MARCH.
5- If yes have you watched it ? is it good so far ?
THE FOOTAGE FROM THE CANARY ISLANDS IS GONNA BLOW PEOPLE AWAY. THERE IS A PRETTY NUTS SPOT OVER THERE. I FORGOT THE NAME, BUT ITS REALLY HEAVY. I THINK PEOPLE ARE GOING TO LIKE THAT FOOTAGE THE MOST. I REALLY HAVENT CAPTURED MUCH FOOTAGE YET THOUGH SO I DONT KNOW WHAT ELSE THERE IS.
6- I know it's gonna be called 'MULTIPLE CHOICE', who chose the title ?
I REALLY DON'T KNOW WHO CHOSE THAT TITLE. I AM GUESSING ROSS MCBRIDE. I LIKE THIS NAME THOUGH. ITS THE ONLY NAME I HAVE REALLY LIKED FOR THE NF SERIES FOR SOME REASON.
7- Can you tell us what's going on when you get the footage and start to edit the new video ? i guess you watch every thing first and then start to think about the sections and stuff ? what are the main steps when editing a NF video ?
WELL NOW THAT I ONLY EDIT THE VIDEOS, ITS SORT OF DIFFERENT. I HAVE TO WAIT AND SEE WHAT THE FOOTAGE IS, THEN GET SOME IDEAS. BEFORE I USED TO FILM 100% OF THE STUFF SO I HAD IDEAS THROUGHOUT THE YEAR. I HAVE TO CONCENTRATE ON THE NF RIDERS FIRST, THEN I START WORKING OUT FROM THERE. THE ORGANIZATION OF A NF VIDEO IS CRAZY. LAST YEAR FOR LOST CAUSE AND WASHINE MACHINES, WE HAD LIKE 110 1-HOUR TAPES. THIS YEAR WE HAVE WAY LESS SO IT WILL BE EASIER. ITS IMPOSSIBLE TO SAY IN ORDER THE PROCESS. ITS ALL SORT OF JUST MIXED UP AND I TAKE IT ONE SECTION AT A TIME.
8- You choose the music with the riders when it's their own part i guess, what about the rest of the video ? do you choose the musics alone or does Ross or anyone else helps you ?
MOST OF THE EARLY VIDEOS HAVE BEEN A COMBINATION OF ROSS-ME-AND THE NF RIDERS. I THINK FOR THE PAST 3-4 VIDEOS, IT WAS MAINLY ME PICKING THE MUSIC. I HAD A BETTER FEEL FOR THE SECTIONS, ETC. BUT ITS MAINLY STILL ROSS-ME-AND THE RIDERS. I PICK LIKE 75% OF THE MUSIC THOUGH. IT JUST ALL DEPENDS. THIS YEAR FOR MULTIPLE CHOICE, I AM NOT PICKING MUCH MUSIC AT ALL. WE ARE GONNA EXPERIMENT A BIT WITH MICHAEL CRAWLEY AND ROSS PICKING MOST OF THE MUSIC.
9- What do you think of the level of the riders now compared to the first videos you made ?
IT HAS PROGRESSED A BIT, BUT IN MY OPINION ITS BASICALLY A LOT THE SAME. THERE ARE NO REAL NEW MANEUVERS, ETC. ITS MOSTLY JUST RIDING BIGGER AND HEAVIER WAVES LIKE TEAHUPOO AND SHARK ISLAND, ETC. WELL, ACTUALLY I TAKE THAT BACK. FROM MY FIRST VIDEOS IN LIKE 1995 OR SO IT HAS CHANGED A LOT, BUT SINCE NF1, ETC, IT HASNT CHANGED MUCH. THERE ARE JUST TONS OF MENTAL KIDS NOW THOUGH. I THINK ANDRE BOTHA STARTED ALL OF THAT BACK IN LIKE 1999 OR SO.
10- I noticed some off your videos have some 'Transworld skateboarding' editing influence, tell me if i'm wrong. Skateboard vids have influenced you a lot, havent they ?
YEAH, THE TRANSWORLD VIDEOS IN LIKE 1999 – 2001 OR SO INFLUENCED MOST OF MY EDITING. TY EVANS IS THE ONE WHO FILMED/EDITED THOSE VIDEOS. HE HAS BEEN SORT OF THE ONLY INFLUENCE IN MY CARREER. I NEVER REALLY LOOKED UP TO ANYONE ELSE. SCOTTY CARTER WHEN I FIRST STARTED, BUT HE NEVER MADE ANYTHING SINCE ENOUGH SAID, SO I NEVER REALLY HAD AN INFLUENCE TILL I SAW THE TRANSWORLD SKATE VIDEOS.
11- Did you skateboard ? do you still skate ?
I SKATED A LOT DURING THE MID 1990′S AND EARLY 2000′S. I DON'T REALLY SKATE ANYMORE CAUSE I GOT TOO BROKEN. I HAD REALLY BAD ANKLES AND THEY WERE TWEAKED FROM LANDING WRONG, ETC. I WILL RIDE CEMENT PARKS EVERY NOW AND THEN, BUT NOT AS MUCH AS I USED TO.
12- Do you often see the original NF crew (ross, skipper, jeff, roach & lanson) ?
I HAVENT SEEN ANYONE IN A WHILE. I SEE ROSS THE MOST, BUT THE OTHER GUYS I HAVENT SEEN IN LIKE A YEAR. I CANT WAIT FOR THE OPTION AWARDS NEXT MONTH TO SEE EVERYONE.
13- Can you believe how big NF got compared to the NF video-concept at the beginning ?
I THINK A LOT OF PEOPLE HAVE IT SORT OF MIXED UP. NF WAS NEVER REALLY 'BIG'. IT WAS 'BIG' FOR BBING CAUSE NOTHING IN BBING IS BIG, BUT ITS STILL JUST A SMALL INDEPENDENT COMPANY. THATS PART OF THE REASON WHY I HAD TO STOP DOING NF FULL TIME. BUT IT DID GROW A LOT FROM 1998 WHEN WE FIRST STARTED IT. IT HAS BEEN REALLY FUN AND I LOVED DOING IT.
14- Would you still be filming bodyboarders if you could live well out of it ?
YEAH, OF COURSE. ITS JUST THE BBING INDUSTRY IS NOT STABLE ENOUGH FOR ME TO CONTINUE DOING IT. AFTER GETTING MARRIED AND WANTING TO HAVE KIDS, ETC, IT WAS JUST IMPOSSIBLE. BUT IF IT WAS STABLE AND NF COULD PAY A GOOD AMOUNT OF MONEY I COULD DO IT AGAIN.
15- You said ? i got sort of burned out on surfing ? , where does it come from ? bodyboarding community overdose ? filming overdose ? need to see and do some new stuff ?
I GUESS JUST TONS OF STUFF GOT BUILT UP. FIRST OF ALL, I GOT BURNED OUT CAUSE I WAS BARELY MAKING ENDS MEET. I WAS TRAVELLING AND HAVING LOTS OF FUN, BUT IT WAS SKETCHY FOR MY WIFE AND I. WE WOULD GO LIKE 6 WEEKS WITHOUT GETTING PAID AND THINGS GOT WAY BACKED UP, ETC. THEN I JUST STARTED NOT LIKING THE INDUSTRY. I GOT REALLY BURNED OUT. I WASN'T SURFING MUCH AND JUST WAS OVER IT. I WOULD GO OFF AND ON LIKE THAT. HARD TO EXPLAIN THOUGH. I LOVED THE PEOPLE AND RIDERS, ETC. I JUST DIDNT SEE MYSELF DOING THIS FOREVER SO I HAD TO MAKE A DECISION. BUT YEAH, I SORT OF JUST WANTED TO DO NEW STUFF AND HAVE A LOCAL JOB AND BE AT HOME WITH MY WIFE INSTEAD OF BEING AWAY FOR 6 WEEKS AT A TIME. IT WAS ROUGH ON MY WIFE.
16- So You've been mountain biking a lot ?
YEAH, MY BROTHER GOT ME INTO MOUNTAIN BIKING THIS PAST SUMMER. ITS BEEN PRETTY FUN JUST JAMMING DOWNHILL AND JUMPING STUFF, ETC. ITS JUST WAY DIFFERENT FROM OTHER SPORTS THAT I HAVE DONE. I HAVE ACTUALLY DONT QUITE A FEW OF THE MTB DVD'S HERE AT VAS, ITS BEEN PRETTY COOL WE ARE WORKING ON THE VIDEO SUSPECT AT THE MOMENT. IT WAS PARTIALLY FILMED IN MY HOMETOWN. SOME GOOD 16MM FOOTAGE, ETC.
17- Do you still go surf a lot ?
I HAVEN'T SURFED SINCE MY BROTHERS WEDDING IN DECEMBER. WE SURFED THAT MORNING OF HIS WEDDING. I HAVE NO IDEA WHY I DONT SURF MORE. THE WAVES ARE PRETTY FUN HERE, BUT I LIKE JUST DUMPY BEACHBREAKS AND YOU HAVE TO TRAVEL A LOT TO FIND THOSE SPOTS, ETC. I WOULD JUST RATHER GO MTBING. YOU KNOW THE CONDITIONS ALREADY AND DONT HAVE TO WAIT FOR TIDES, SWELL, ETC. PLUS NO STUPID LOCALS AND LAME EGO SURFERS.
18- You only drop knee dont you ?
I USED TO BE 100% DROPKNEE, BUT I THEN WENT TO LIKE 50/50. I LOVE DK THOUGH, BUT SOME WAVES 2 WINTERS AGO IN MY LOCAL AREA MADE ME PRONE MORE. FUN LITTLE REEF BREAKS.
19- Would you still go tripping with the NF crew and film if you had the opportunity to and you get paid well ?
HECK YEAH, IN A SECOND. I LOVED THAT STUFF, BUT AS LONG AS IT WASNT FOR TOO LONG OF A TRIP. THAT SORT OF STUFF TAKES ITS TOLL ON YOUR SPOUSE. ITS TOUGH.
20- How important do you think travelling is when you surf and film ?
SORT OF A WEIRD QUESTION. YOU HAVE TO TRAVEL TO SURF AND FILM UNLESS YOU ARE JUST LUCKY AND LIVE IN THE PERFECT AREA. THATS WHAT MAKES SURFING/TRAVELLING, ETC SO MUCH FUN. SEEING DIFFERENT AREAS, ETC. JUST THE EXPERIENCE OF IT ALL.
21- Is there a place in the world you'd like to go surf and havent been yet ?
IRELAND. THERE IS A SICK LEFT REEF THERE AND IT DRAINS AND LOOKS REALLY FUN. COLD THOUGH.
22- You like drop knee a lot, why havent you made an all DK video ?
SO MANY PEOPLE ASK ME QUESTIONS ABOUT DK IN OUR VIDEOS, ETC. AND I WILL TRY TO SUM IT UP HERE. THERE ARENT AND DKERS PLAIN AND SIMPLE. THERE ARE LIKE 50 TIMES MORE PRONE RIDERS THAN DKERS. MOST OF THE KIDS THAT ARE REALLY GOOD ARE OUT OF AUSTRALIA AND THERE ARENT ANY DKERS THERE. DK IS FUN, BUT IN ORDER TO MAKE A DK VIDEO OR HAVE MORE DKERS IN VIDEOS, THERE NEEDS TO BE MORE DKERS. WE JUST NEVER HAVE ANY FOOTAGE OF DK. LACKEY IS THE ONLY GUY. AND MICHAEL CRAWLEY. ONLY LIKE ROACH AND KAINOA CAN DK TAHITI AND NOTHING ELSE IS TOO EXCITING. PHIL HARNSBERGER WAS GREAT TO WATCH. ITS JUST TOO LIMITED. PRONE HAS THE REVERSE AIRS, ETC. DK JUST HAS LIKE WEAK TURNS AND SOME FLOATERS, ETC. ROACH IS JUST WAY BEYOND ANYONE. HE IS THE BEST DK EVER AND I HAVE YET TO SEE SOMEONE EVEN CLOSE TO HIS DK SKILLS. UNTIL THAT DAY AND UNTIL THERE ARE MORE DKERS DOING SICK STUFF, THATS PRETTY MUCH THE DAY WHEN YOU WILL SEE MORE DK IN OUR VIDEOS. OH YEAH, RAFFI OWNED IT TOO. YOU JUST DONT SEE THOSE GUYS ANYMORE.
23- You're a Mac computer addict (playbord.com as well) and you talked about it in an OPTION mag interview a year ago, Have you bought any new apple/mac stuff since ? Why are Mac users so in love with their Macs ?
I JUST HAVE THE STUFF AT WORK HERE AND AT HOME FOR NF. THE LATEST STUFF IM USING IS A APPLE G5 DUAL 2.0GHZ WITH 1GB RAM, AND LIKE 200GB OF HARDDRIVE SPACE. NOT REALLY MUCH NEW SOFTWARE, ETC. JUST THE USUAL FCP 4, DVD SP 2, PHOTOSHOP 7, ETC. THATS ALL YOU NEED REALLY. MAC USERS LOVE THEIR MACS CAUSE THEY WORK. PC'S DONT. 99% OF MAC USERS LOVE THEIR COMPUTERS. MAYBE 50% OF PC USERS LIKE THEIR COMPUTER. MAC USERS NEVER GOT TO PC'S, BUT MANY PC USERS GOT TO MACS. ITS LIKE A NICE CAR. ONCE YOU DRIVE A PORSCHE, YOU NEVER GO BACK TO A HYUNDAI. PLUS YOU DONT GET VIRUSES.
24- Enough with serious questions. What are your favorite alltime riders ? and dkers ?
THATS SORT OF HARD TO SAY, BUT IF I HAD TO NARROW IT DOWN, I WOULD HAE TO GO WITH MY FAVORITE PRONE RIDER BEING SPENCER SKIPPER AND MY FAVORITE DKER BEING PAUL ROACH
25- Roach was the best when you started filming, and he's still the best. Is it easy to film with Roach ? looks like it was pretty fun to film Roach going crazy in Chile ?
ROACH IS THE EASIEST PERSON TO FILM AND GETS THE BEST FOOTAGE EASILY. IF WE COULD FILM HIM EVERY SESSION AND HE WENT ON MORE TRIPS, ETC, EVERYONE WOULD FLIP OUT. THE NF VIDEOS ARE ONLY LIKE 6 SESSIONS OF HIM. HE HAS A FULL TIME JOB AND A FAMILY, ETC. ITS JUST IMPOSSIBLE TO FILM HIM. HE OWNS IT AND I HAVE NEVER FILMED SOMEONE AND ITS BEEN SO EASY TO GET FOOTAGE CAUSE HE JUST OWNS IT.
26- How are your favorite personalities among all the riders you've met ?
THAT IS WAY TOO HARD TO ANSWER. I THINK EVERY SINGLE BBER THAT I HAVE EVER MET IS A GREAT PERSON. I REALLY CANT THINK OF ANYONE THAT ISNT SUPER COOL. I THINK BBERS IN GENERAL ARE JUST GREAT PEOPLE. THEY JUST DO IT CAUSE THEY LOVE IT AND HAVE SO MUCH FUN. ALL MY BBING FRIENDS THAT I HAVE EVER MET FALL INTO THAT CATEGORY. BUT STILL, THE NF GUYS ARE THE BEST. PRETTY MUCH ALL THE GUYS IN OUR VIDEOS. MC, LACKEY, PLAYER BROTHERS, BOTHA, ETC. I COULD GO ON FOREVER.
27- Do you still listen to Hard core emo christian bands a lot ?
I LISTEN TO ALL SORTS OF MUSIC. I LISTEN TO METAL, HARDCORE, EMO, INDIE, PUNK, ACOUSTIC WORSHIP STUFF, CHRISTIAN, NON CHRISTIAN, ETC. BUT SOME OF MY FAVORITE STUFF IS CHRISTIAN HARDCORE AND EMO STUFF. I LOVE THE WWW.FACEDOWNRECORDS.COM STUFF AND WWW.TOOTHANDNAIL.COM STUFF, ETC. BUT I ALSO LISTEN TO LIKE JOHNNY CASH, THE APPLESEED CAST, DASHBOARD CONFESSIONAL, FURTHER SEEMS FOREVER, SIMON AND GARFUNKEL, LIVING SACRIFICE. AS YOU CAN SEE, ITS JUST RANDOM STUFF. BUT I DO LOVE OLD SCHOOL HARDCORE AND HARDCORE IN GENERAL.
28- Give us your top 5 bands at the moment.
IN NO ORDER, POP UNKNOWN, THE APPLESEED CAST, THE DAVID CROWDER BAND, SINAI BEACH, DASHBOARD CONFESSIONAL
29- And your 5 top surf spots ?
TO FILM :TEAHUPOO, MANY SPOTS IN INDO, PUNTA COLORADA, SHARK ISLAND, PIPE FROM WATER. TO SURF : THE BOWL (LOCAL SPOT), PUNTA COLORADA, BASE, PORT MACQUARIE, KIRRA.
30- What's your favorite skate videos ? and bbing ones (after yours) ?
WAY TOO MANY TO NAME. TONS OF NEW ONES JUST CAME OUT. ALL OF THE TRANSWORLD STUFF, NEW AND OLD. I JUST LIKE VIDEOS WITH A DIFFERENT FEEL. BBING VIDEOS ARE PRETTY MUCH ALL THE SAME. I DONT KNOW OF ANY NEW ONES SO I CANT SAY. IT SEEMS LIKE NO ONE IS REALLY STEPPING UP. SOME OF THE GUYS FROM AUSTRALIA MAKE INTERESTING STUFF. THE BUDGETS ARE JUST TOO LIMITED. MAYBE SOMEDAY. ACTUALLY, I THINK THE NEW OPTION VIDEO MAGAZINE STUFF IS GONNA BE PRETTY COOL. I JUST WATCHED THE VIDEO LAST NIGHT. I HAD TO REDO THIS INTERVIEW TO FIT THIS IN. LUGA MADE IT AND I THINK ITS A REALLY GOOD PROJECT THEY HAVE GOING. SORT OF LIKE THE 411 STUFF. LOOK FOR IT SOON.
31- Do you watch or edit surf videos ? Have you got any favorites ? have you watched 'CAMPAIGN' (Taylor Steele) yet ?
I DONT WATCH SURF VIDEOS EXCEPT THE ONES HERE AT WORK. THEY ALL PRETTY MUCH SUCK EXCEPT FOR THE BIG BUDGET ONES LIKE THE BILLABONG ODYSSEY, AND STEP INTO LIQUID. NOTHING THAT STANDS OUT.
32- What's the video you're the most proud of ?
FORGIVEN, NF3, AND NF4
33- DYSLEXIC was awesome, i think it inspired a lot of riders and got us amped for hundreds of sessions, we should all thank you for that. A lot of riders weren't even riding yet when Dyslexic was made. How was it filming and editing Dyslexic and How is it now when you edit a video compared to the good old days ? easier ? more pressure ?
I EDITED THAT VIDEO AT SCOTTY CARTERS HOUSE IN 5 DAYS. LONG GONE ARE THOSE DAYS. NOW IT TAKES ME LIKE 6 WEEKS. IM TOO PICKY. I EDIT AND RE EDIT, ETC. BUT DYSLEXIC WAS A FUN VIDEO. THATS WHEN I JUST GOT TO SURF AND ENJOY LIFE AS A KID. FUN TIMES. I FILMED THAT ON A HI-8 CAMERA AND IT WAS JUST REALLY BASIC, BUT IT HAD REALLY GOOD FOOTAGE THAT WAS SET TO MUSIC. ONLY A FEW OF US WERE DOING VIDEOS LIKE THAT. SEAN MANNING AND A FEW OTHERS. THOSE WERE THE GOOD OLE DAYS OF BBING FOR ME.
34- One last question : is Mini Stoker gonna bodyboard ? is he gonna drop knee or prone ?
MINI STOKER (CHRISTIAN NEAL STOKES) WILL DO EVERYTHING. BODYBOARD, SURF, SNOWBOARD, MOUNTAIN BIKE, RIDE MOTO X 50′S, QUADS, ETC. THATS MY NEXT ADVENTURE, QUADS AND MOTORCYCLES. MY BROTHER AND I WANT TO GET SOME NEW TOYS. BUT I JUST WANT MY KID TO BE WELL ROUNDED. EVEN MAYBE PLAY SOME BASEBALL AND STUFF. FOOTBALL SUCKS THOUGH. NO SPORTO JOCKS FOR MY KID. I CANT STAND MOST TEAM SPORTS. BUT HE WILL DEFINITELY BODYBOARD.
35- Thanx a lot for answering playbord.com questions. Do you wanna add anything ? any thank you's ? loveyou's f†@k you's ?
READ THE BIBLE, IT GIVES ANSWERS TO LIFE. ITS A BLUEPRINT FOR WHAT'S TO COME IN THE NEAR FUTURE. EMAIL IF YOU EVER NEED TO TALK ABOUT ANYTHING. STOKER@NOFRIENDS.COM ALSO A HUGE THANKS FOR NO FRIENDS FOR ALL THE YEARS OF GOOD TIMES AND JUST HAVING FUN IN GENERAL. ROSS AND THE NF CREW ARE MY FRIENDS FOR LIFE.