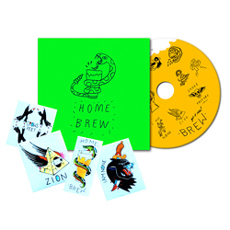 We got to watch home brew last night, eventually! Super Stoked (Machine) on the DVD! Loved it. Edited by James Kates, filmed by Ryan Mattick and Allan Willson with additionnal titles and artwork by Dav Fox, this DVD is a must have.
The editing is great, punchy, effective and precise, the quality of the images are super good, the angles are original, there are more waves than just nuggans and supers, and the soundtrack is good. What else do you want ?
Oh yeah, the riders, it features Joe Clark, Finlay, Katesy, Putland, T Robinson, Cade Sharp, Sam Bennett, Rigby and more…
The highlights of the video include some remote India perfection, some Blackrock delight, some nuggan stunts, some fun, lots of pleasure and cool titles.
The riders are creative in their ride and having fun and it makes the video breathe and glow. The riding is top notch and the overall feeling you get is that bodyboarding is the coolest thing you can do and it's damn fun to ride.
Very good DVD to watch before a session to get amped.
Well, that's it.