New DVD from Caleb Graham, this teaser made us froth… and now we got to watch the full length DVD !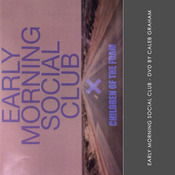 Great DVD, really good editing and filming and a good and diverse soundtrack. The trailer was great and the full length DVD is just as good.
Shot on location around the North Coast of NSW, with trips to the South Australian desert, the NSW South Coast, and an assortment of other wave rich locations that help compliment the cinematic style of the film.
There are a lot of lesser-known riders as well as the classic pros ripping. The DVD is punchy and has a good rhythm, it will definitely make you wanna go surf straight away. Once again a good DVD for 2013!
The DVD includes a cool bonus: Caleb's previous movie "Children of the foam" in full length! Yewww
Available now on the Spongercity.com – Limited quantities ! Dont wait til it's gone ! (The Spongercity Store re-opens on the 17th of May)