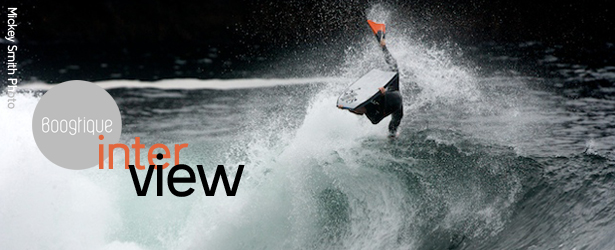 You probably heard about BOOGTIQUE, the new online shop that Fintan Gillespie and pro bodyboarder Jack Johns launched not too long ago. FIntan and Jack were kind enough to answer some of our questions on skype regarding their new store and the interview turned out being pretty funny:
(PS: keep reading toward the end of the interview for an exclusive Spongercity & Boogtique deal – 10% off !)
See Jack shred here on video and check his site here also.
Spongercity and Boogtique – The interview:
SC: Hey guys
Jack Johns: hello
SC: Can introduce yourselves ?
Fintan: Hey I'm Fintan Gillespie, bodyboarder from Ireland and co-owner of boogtique
Jack Johns: Hey, i'm Jack Johns, from Cornwall in the Uk and co own Boogtique with Fintan.
SC: So… first question… what motivated you guys to start a shop online ?
Fintan: you answer first Jack, i'll add to it
Jack Johns: It started as an idea in Aus. I notice the all the kids there wore bodyboarding branded clothes and i was I was just fed up with seeing the local bodyboarders at home in the UK wearing brands that do not surport bodyboarding……
Fintan: Same boat here. My problem was in a lack of access to the bodyboarding brands i like
Jack Johns: so the idea began to start importing the clothes into Europe and make it more avalible….
Fintan: You had to either order from AUS or US to get em
SC: How did you guys met ?
Jack Johns: Well… fintan??? ha how did we meet?
Fintan: i presume in the water at Blackspot a popular bodyboarding wave in ireland, years ago, jack and Dan Skajarowski used to come over loads and have never stopped coming back
Jack Johns: Yeah, i used to travel to ireland alot when i was younger….. and seeing as back then Fintan and his brother tom were the only boogers there… we ended up chatting i guesss.
Fintan: Jack and Dan used ot stay up in Dub with us too and party like maniacs
Jack Johns: that led to me and dan skajarowski staying with fint. Dublin is a fun city when the waves are flat….
Fintan: Seeing Justice live in Dublin on my birthday was one of those nights
SC: Do you guys travel a lot ? Has the new shop changed things a bit ? You have to stay home and send orders now ?
Jack Johns: haha…. It changed abit i guess. I've still done alot of sneeky trips this winter…but i cant do the big trips like i used to…not unless i plan it well…
Fintan: I travel as much as i can, did loads after college but I have a full time job too. I'm currently in South Africa hoping to score some waves in cape town next week!
SC: Ok, so Jack is the shop your main job now ? Fintan what's your job ?
Fintan: I work for Google
Jack Johns: I'll say yes, Boogtique is my main job…. but i am a full time Lifeguard here in Cornwall where i live.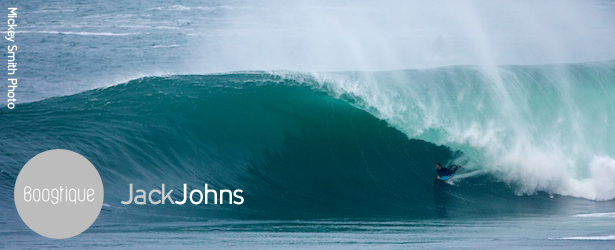 SC: Fintan you work for Google in Ireland ? or the UK ?
Fintan: I actually work on the South African team, it's a balancing act haha
SC: Are you guys considering selling boards on your shop in the future ?
Fintan: hmmm we'd love to, it's a decision that is out of our hands, but hopefully soon.
Jack Johns: Yeah… we would really love to and do plan to but at the momnet, we dont want to step on any ones toes, we're are just testing the water and waiting for the right time to do it.
SC: Boogtique is the only 100% bodyboard store in the UK ?
Jack Johns: Yeah
Fintan: it's the only store you can buy online from in the UK but we like to see ourselves as european, the site is available in 5 different languages although we still have some translations to do!
Jack Johns: Maybe you could help us Theo… haha
SC: How is the feedback so far ? Kids are stoked to be able to find bodyboard shirts and stuff i reckon ?
Fintan: Yeah for sure, they're loving it, it's great to see them buying bodyboard brands over QuikRipabong we also interact with them as much as possible on www.facebook.com/boogtique and www.twitter.com/boogtique
Jack Johns: To be honest i didnt think we'd be soo we'll recieved. The kids here in the Uk seem to love it… which is really positive…
SC: I bet ! If there wasnt any real BB shop there before it's really cool
Fintan: We've also shipping as far as the Carribean
SC: So Jack you live in Cornwall and Fintan you're still in Ireland or you're also in the UK now ?
Fintan: I'm currently based out of Ireland. But travel to UK and South Africa a good bit
Jack Johns: Yeah, I live in Cornwall, but Fintan lives in Dublin, but is currnetly working down in SA.. which is… hopefully spread the Boogtique word down there a bit…
SC: Who's sending the orders everyday ? Jack ?
Jack Johns: Haha. yep, im the postage gimp!
Fintan: Yeah Jack's the workhorse
Jack Johns: haha, but i take my time, every order is package with alot of love
Fintan: He also kinda looks like a horse, has the face of a horse anyway and the hobble of a horse
Jack Johns: oii ha see my skype picture…
Jack Johns: me with a donkey!
Fintan: Well you're deffo of the horse variety
Jack Johns: thank you.
Fintan: I think a Mule is what we're looking for when u cross a donkey with a horse
Jack Johns: lets move away from me being a horse.
Fintan: next question haha
SC: Next question: do we keep the mule/horse stuff in the final interview ?
Fintan: Whatever u think…..i think its funny
Jack Johns: hha. well' umm, what ever you feel Theo. The horse has no say anyway.
SC: Well, Jack you've got a horse pro model with NMD right ? and have quite a bit of an international profile now ?
Fintan: HAHAHAHA yeah jack
Jack Johns: ha
Fintan: screw the crow logo (Spongercity note: There's a crow logo on Jack's Pro Model from NMD). Get a Mule stamp next time.
SC: Spongercity: I think it looks good – the crow, not the mule
Fintan: You'll increase sales 10 fold
SC: Spongercity: You should sell that board in the shop mate!
Jack Johns: Actually my orginal logo was a Horse (well a stalion) on its back legs. haha.
SC: Spongercity: no way
Jack Johns: But i quickly got rid of that.
Fintan: yeah, you're deffo not as glam as a stallion on its hind legs far too Italian for you
Jack Johns: I had a few designs done of a horse head, or a horse shoe… ha'Ķ next board maybe i'll bring it back.
SC: Spongercity: cool. Did you work with Mez and Sivess on the board ?
Jack Johns: yeah… Mainly work with Sivess… he's been making me boards for a few years now and there the best board i could imagine…every order they just get better and better…
SC: What kinda boards do you guys ride ? Water's cold up there in the UK hey
Jack Johns: NMD- Jack "Horse" Johns… Dow with stringer.
Fintan: yeah all DOW and i think we're both fans of narrow boards
Jack Johns: The water is icey, but the waves make upfor that.
Fintan: …and colder the water, the less crowded
SC: True. Any waves at the moment ?
Jack Johns: nope. Its been realy flat for a while now.
Fintan: Well it's winter in Cape Town, so hopefully I'll score like the boys did on that Nomad trip
Jack Johns: ha.. you wish fint.
SC: Do you reckon we're good with the interview or have i forgotten details and stuff ?
Jack Johns: not really sure… it all seems sweet to me.
SC: Wanna do a discount for Spongercity readers?
Fintan: 10% or something? Ok, SPONGETIQUE. 10% off everything.
Jack Johns: code : SPONGETIQUE 10% off everything for you lucky Spongecity readers.
SC: Spongercity: ok cool !
Jack Johns: speak soon!
Fintan: Thanks for that, cheers.