THRASH by Todd Barnes… The good thing with a Todd Barnes movie is that you know it's gonna be good. After VIDEO (Todd's previous DVD which we reviewed here), NF10 (which was edited by Todd) and ROAM (Todd editing as well) is seems that everything Todd films and edits turns into a sick film. THRASH is no exception and it's definitely one of the best DVD in 2009 along with the BEN PLAYER PROJECT and ROAM II.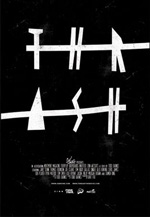 THRASH is arty, it's slow then fast, then super fast, then slow, it's black and white, it's colorful, it's got lifestyle, then action, it's got a shitload of good riders and a truckload of sick moves. It's not always big (it's even small sometimes) but it's always good and technical. THRASH has the special Todd Barnes touch that made VIDEO really famous. It's not just arty, it's usually creative and it's a good blend between pure arty footage, riders' lifestyle footage and action. The soundtrack is pretty good and fits all the footage quite well, it's more original than a lot of videos we've seen lately.
There's a sick intro with MIA's "Paperplane" song which is perfect for some nice editing followed by a Jake Stone section with some skating from Jake, a cool little skit with some Beastie Boys music, then the real Jake action images to a Rage Against The Machine soundtrack. Massive backflips, control, energy, some good pop while hitting all the sections he wants: Jake is fucking good. Lots of different waves and angles too. Not the average footage and spots.
Then there's also a mix section with lots of different riders and a million of tricks, fat waves, hollow barrels, awesome water footage, sick pits, small lips, big moves and one MGMT song.
There's a Ben Player section which is really good, with a fast and angry hardcore soundtrack by Raised Fist. The editing is as fast as the Raised Fist song, and Ben's lines and his off the lip manoeuvers are also as angry as the song itself. Carves throwing buckets, airs reverses, foamballs, control, backflips: this is Ben's section.
There's a Joe Clark section that shows how good Joe is. Fluid, smooth, speed, airtime, control, explosive. Damn. Such a good style. Tech and stylish moves. Probably our favorite section in the DVD. Good Placebo soundtrack too.
After that Joe section there's a Bali trip with Bunting, Stone, Thom Robinson & Tom Rigby. A good mix between the island's waves and its laidback lifestyle and beautiful scenery. Really enjoyable section with good riding.
Last but not least comes Thomas Robinson's part. Thomas rips all types of waves from the smallest lips to the biggest nasty slabs, he does it all with a relaxed style that makes it look easy. There's some lifestyle footage and Thomas' thoughts on a couple stuff as well. The music is mellow and fits this part's mood pretty good. It's almost melancolic maybe and it looks good. Technical and stylish surfing once again.
Here you go. It's THRASH: it's arty but not too arty and it's got everything that makes a DVD a good DVD. The edit, the quality of the footage, the angles, the mix between action and lifestyle and its own special style that makes Todd's videos unique and different.
The overall mood and feeling might be a little melancolic, some of the black and white footage or some of the lifestyle footage are probably responsible for this or maybe it's just us. It's got a dirty rock n roll style kinda thing… it's THRASH.
Of and there's a good Joe Clark bonus section too !