NOTHING by Rob Sherwood was released a couple months ago but we havent had the time to review it before although we loved the video and think it deserves way more than the coverage it got til now. It's got everything a good DVD needs and even more. The only thing that could haven been better is the length of the video itself. It's slightly too short and would have been awesome to have one or tow extra sections in it. Read the full review by clicking the below link.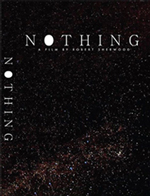 NOTHING is really well edited, with sick footage, good filming, quality material, good riders and music. The DVD has its own mood and style and it looks a little bit like those Transworld Skate videos for some reason. It's got sick slomo stuff, with a good style to it and good editing style too. Most of the footage has a warm color & grain that matches the images really well. The video starts with a slow intro with a Radiohead soundtrack that suddenly stops and turns into a raging intro to the sound of Rage Against the Machine. Good stuff indeed. First section is Dallas Singer: good style, good waves, good footage, cool music! Then follows a Mix section with a smooth music and good action with the likes of Bunting, Thom Robinson, Finlay, Nick Perry etc. Coming next is the James Nemeyer section: stylish & talented young rider – smooth music too. Next is the PLC + Amaury section: the frenchies are ripping. Their section is really well filmed with good camera angles and sick moves. Wade Masters comes next with his own section, smoking left after left with style on a catchier pop song. Next is Ben Player's section: sick footage, great waves & camera angles once again. Ben has style, control and speed like no one else. The soundtrack on his section is pretty cool too, it's like a trippy 60's song that sounds like the Papas and the Mamas a little bit. Last but not least, there's a second Mix section with heaps of riders and heaps of different waves and a great soundtrack by The Smiths. That song was in the old BOOGIEKNIGHTS video back in the days. Awesome!
The DVD is really cool, some of the filming angles are really different from what we're used to watch. Most of the footage is top notch stuff and as we said the only downside is that the video is pretty short (about 25 min.). We hope Rob Sherwood will make another vid soon coz this one is such a good one and Rob managed to have his own style which ain't always easy with so many vids, clips, podcasts and videographers nowadays that produce videos and short edits. Being different is hard and Rob succeeded with this video.