VIDEO // Todd Barnes.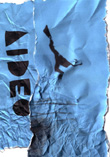 I hate having to rate the DVDs i review. A lot of guys ask me to put little stars to rate the DVDs so they can be sure that the DVD is good. I understand this but i still havent created the little stars or rating system because i feel and reckon that each video is unique and as good as the quality & content is, there's a public for each DVD. All DVDs are good to watch. Anyway, i dont know why i'm talking about this. Oh yeah ! I know why : if i had to rate this DVD, i would give it 10 stars on a 5 stars scale. Period. Review done.
This DVD is that good ! We havent seen something like this since "No Friends 1″ and "The inside". The editing is fucken perfect, the riders rip, the waves are nuts, the length of the DVD really good, the Bonus too, and last but not least, the music is cool. It has been said that the music was 'underground' and stuff but i've heard most of the music and bands that are in the DVD before, so yeah, it's not sell out music but it's not super underground either. Anyway, if you have to get one DVD this year and if you wanna spend money on something nice and tasty : go get V I D E O by Todd Barnes.